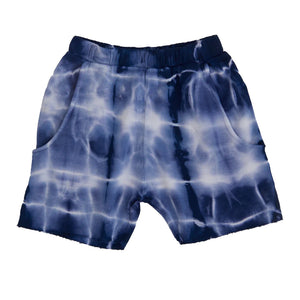 Fairwell Kids Kaleidoscope Vibe Pocket Short
Fairwell has become somewhat known for our perfectly crafted shorts for boys! Between the incredibly soft and comfortable modal fabric, the super stretchy elastic waistband, and the expertly designed silhouette, these shorts are perfect for your active and busy little one! We also love the side pockets for treasure hunting!
Each Of Our Garments Is Tie Dyed One At A Time, Making No Two Pieces Identical. Please Allow For Variation In Color And Style - It's The Awesome Nature Of Tie Dye!